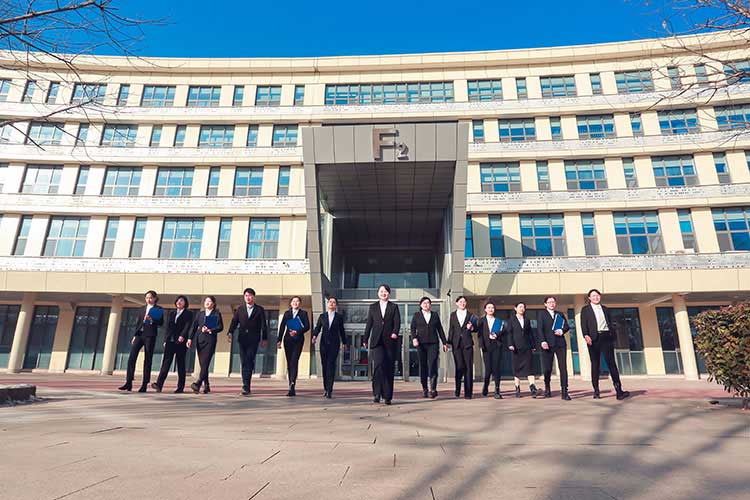 At Rockit Global Limited (RGL, we, us, our), we recognise that your privacy is very important, and we are committed to protecting your personal information in accordance with relevant laws and regulations, including (where applicable) the EU General Data Protection Regulation (EU GDPR).
This Privacy Policy sets out what information we collect and how we handle that information.
Our websites and other applications and properties include www.laser-engraving-machines.com (and all localised subsites) our mobile and social media applications and any related website, application or other digital property which is operated by us (together, our Websites).
You authorise us to collect, use, and disclose your personal information in accordance with this Privacy Policy and also to the extent not prohibited by applicable privacy legislation.
THE INFORMATION WE COLLECT AND USE
We may collect and use the following information:
Personal Data, including personal information provided by you through the use of our Websites, such as your email address, name, date of birth, age, address, and other information. This does not include data concerning a company, a partnership or an association
Usage Data, including:
information and statistical data about your use of our Websites and your visit, such as the date and time of your visit, the number of links you have clicked on, the pages you have visited, the number of times you have visited, the advertising you could see while on the Websites, the path you used through our Websites and the path you used to get to our Websites
information about how you access our Websites, such as the type of device you use to access our Websites, your location, your domain name and IP address, your internet browser software and operating system and platform.
Such information may be collected by us when you use the Websites or through third party technology used on the Websites (such as, but not limited to Google) or may be provided by third parties that we work with (such as sub-contractors, advertising networks, analytics providers and search information providers and technology).
HOW WE COLLECT, USE AND DISCLOSE INFORMATION
the personal information you provide to us (and that we obtain from third parties or through third party technology) may be collected, held, used and disclosed in the following ways:
to measure the interest in our products and Websites
to better understand your interests and preferences so we can provide you with an improved online experience and to improve our products and Websites
to identify and market the products, promotions, offers or information that we think may be of interest to you (or allow third parties to do so) and to measure the effectiveness of and improve the relevance of internet advertising and promotional emails
to conduct market, product or sales research, data processing and aggregated statistical data analysis, and business improvement analysis.
in order for third parties to provide use with services, including in relation to our Websites
as part of our efforts to keep our Websites safe and secure
otherwise to conduct and develop our business.
Except as described in this Privacy Policy, we will not:
disclose Usage Data to any third party that identifies you individually; or
disclose Personal Data to any third party without your permission, unless required or permitted by law.
We may disclose your Personal and Usage Data to:
third party data processing agents to assist us in providing products to you;
third party organizations for the purpose of conducting market research or business analysis for us;
our third party service providers, including marketing and advertising companies, data processing companies and data analysis companies, to conduct sales, marketing and advertising research and analysis for any of the purposes set out in this Privacy Policy; and
other third parties as required or permitted by law.
HOW WE PROTECT YOUR PERSONAL INFORMATION
We take measures to keep your Personal Data secure on our Websites and any associated computer-systems and to prevent acquisition or misuse of personal information by unauthorised persons.
Because the internet is an open network, we cannot warrant or guarantee that your Personal Data is safe from unauthorised access or use. Accordingly, we cannot be responsible for loss, corruption or unauthorised acquisition of personal information provided to our Websites, or for any damages resulting from such loss, corruption or unauthorised acquisition.
Where we disclose your Personal Data to a third party in accordance with this Privacy Policy, their use and maintenance of your Personal Data is outside our control and we accept no responsibility or liability for such third party use.
COOKIES
Our Websites may use cookies, which may be set by us or by third parties that we allow to host cookies on our Websites. Cookies are small text files from a website that are stored on your hard drive when you use a website. These small text files make using a website more convenient by saving your passwords and preferences for you. Cookies may contain Personal Information. Some cookies will automatically be deleted once you stop browsing, however some types of
cookies are not automatically deleted when you stop browsing and must be manually deleted if you wish to remove them.
The cookies and other similar technology we use help us to operate our Websites efficiently and help us improve your experience with our website in many ways. For example, cookies help us understand which parts of our Websites are most popular, where our visitors are going, how much time they spend there, assess and improve our marketing initiatives, learn about customer
preferences, market our products to you and measure and collect data of the activity happening through the Websites. Cookies are read only by the server that placed them and are unable to execute any code or virus.
With most Internet browsers, you can erase cookies from your computer hard drive, block all cookies or receive a warning before a cookie is stored. Please be aware however, this may reduce the functionality of the Websites.
PROMOTIONS
We may send you emails and other promotions (relating to us our related companies, products or websites) on the email address provided by you. You may choose to opt out of receiving these emails and other promotions at any time by choosing the unsubscribe option found at the bottom of all promotional emails.
GENERAL
We may revise this Privacy Policy from time to time. The most recent version will be posted on our Websites and applies to your use of our Websites and our use of your Personal Data.
Our Websites may contain links to third party websites that are not controlled by RGL. We are not responsible for the Privacy Policies, practices or content of these third party websites. If you move to a third party website, we encourage you to read the Privacy Policies of such other websites before submitting any Personal Information.
Your use of our Websites is governed by our Terms of use. Please read these carefully, as your use of our Websites signifies that you agree with them.
CONTACTING US ABOUT PRIVACY
Your Personal Data remains yours. You may request access to, or the correction or deletion of, your Personal Data that is held by us and we will provide access to, delete it or correct it in accordance with our obligations under the applicable privacy legislation.
Your personal Data will only be accessible by persons we authorise to access it. We do not retain your Personal Data for longer than is required for the purpose(s) for which it is collected.
If you have questions or concerns about this Privacy Policy, wish to correct your personal data or request that we not use your personal information for a particular purpose, you can contact us .